Adult Cricket At Marlow Cricket Club
Marlow Cricket Club is a community-oriented sports club that has been serving the Marlow area for almost 200 years. The club is known for its high-quality facilities, excellent coaching staff, and competitive teams. If you are looking to get involved in cricket and join a welcoming and inclusive community, then Marlow Cricket Club is the perfect place for you.
Marlow Cricket Club offers a wide range of competitive opportunities for players of all levels. The club has several teams that compete in local leagues and competitions. Whether you are a seasoned player or just starting out, there is a team for you at Marlow Cricket Club.
Furthermore, joining Marlow Cricket Club is also a great way to meet new people and make lasting friendships. The club has a strong sense of community, and members are encouraged to get involved in social events and activities both on and off the field. Whether it's grabbing a drink at the clubhouse after a match or participating in a charity fundraiser, there are plenty of opportunities to connect with fellow cricket enthusiasts and build meaningful relationships.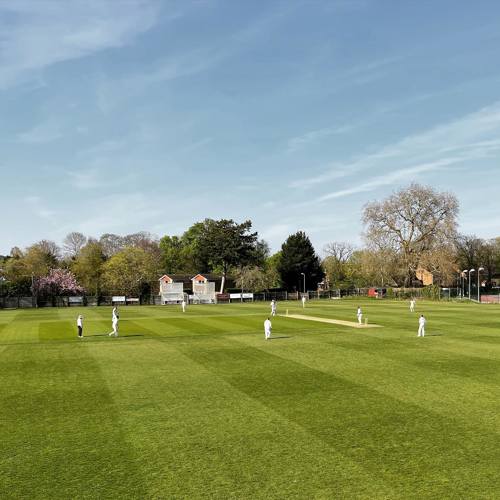 Summer 2023
The following teams will be playing this summer.
League Cricket
3 teams play in the Thames Valley Cricket League. 
Friendly Cricket
Sunday and midweek 40 over cricket
Midweek Cricket
2 teams playing in the 20-over evening Julian Cup competition. There will also be friendly games.
The teams play across a variety of standards and juniors can play in these sides once they reach 13 years of age.
The adult training sessions are Tuesday nights throughout the summer from 6 pm.
Join 
To join Marlow Cricket Club please do come along to one of our net sessions on a Tuesday night or contact cricket@marlowcc.co.uk
2023 membership please visit the join page of the website.